JUNE 11, 2016
|
Commercial
Ferry
New Build
Command and Control catamaran for the QLD Police Service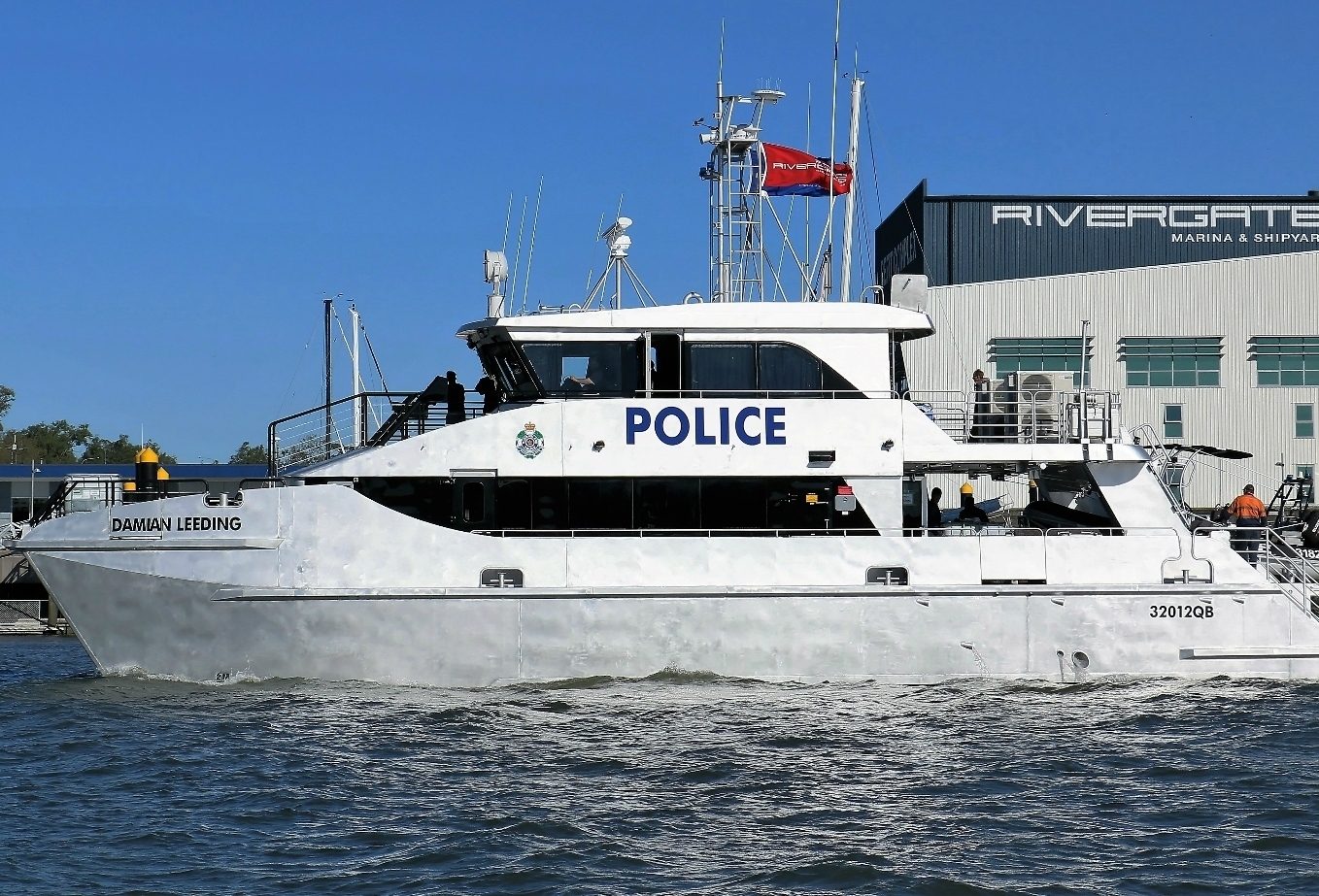 The Aus Ships Group, with Rivergate Marina, have recently delivered the state of the art, high speed, Command and Control catamaran for the QLD Police Service.
Named in honour of fallen Police Officer, Damian Leeding, this vessel combines long range high speed patrol capability, excellent sea keeping, accommodation for extended missions, stowage & rapid deployment of a 6.5m RIB and the latest in electronics and equipment.
Congratulations to everyone involved in this great project!